The Christmas season was started with setting up our Christmas tree. As every year, it was decorated lovingly by our apprentices. The first snow was falling outside in the meantime to match the Christmas atmosphere.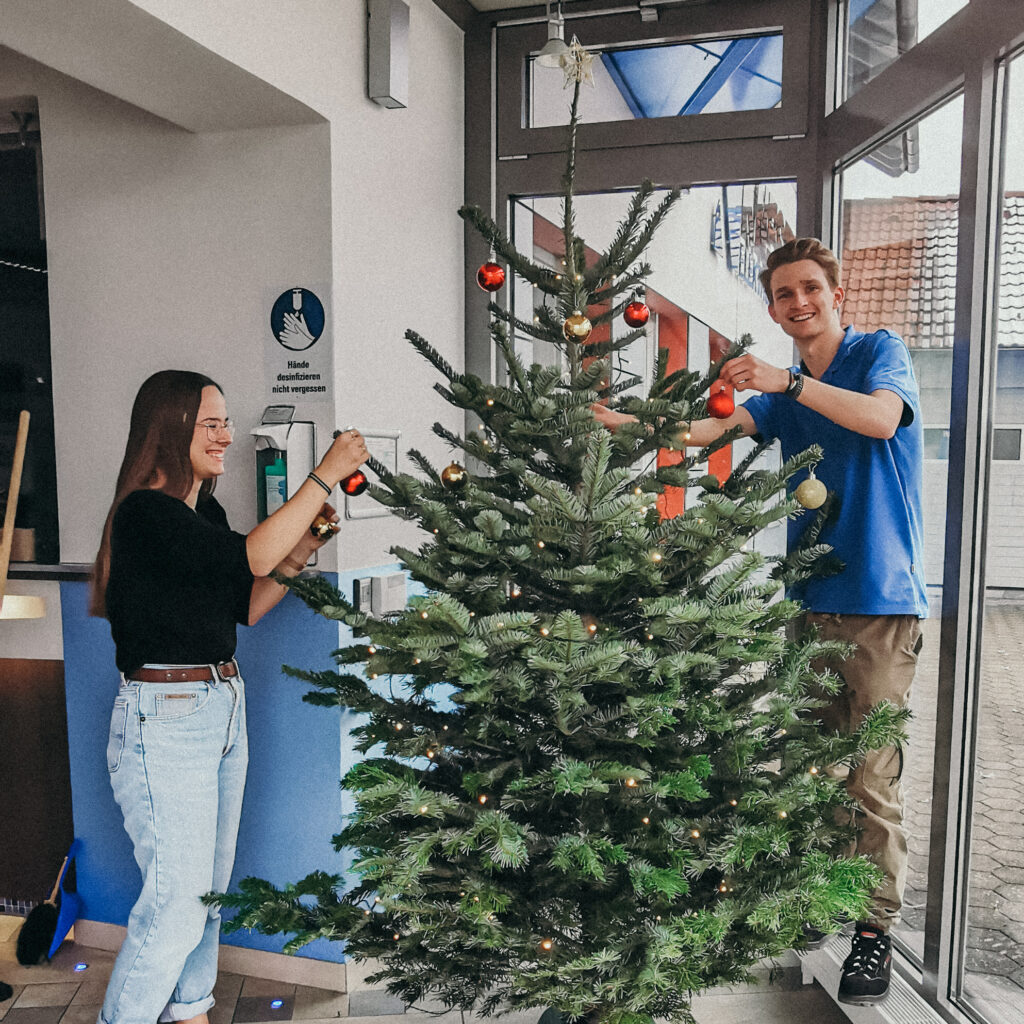 At KNESTEL we will be working diligently as usual until 23.12.2021. Then we will take our well-deserved Christmas vacation to be back for you with new energy from 10.01.2022.
We wish all our business partners and customers a wonderful and contemplative Advent season and most importantly – stay healthy!